In Summer 2017 I joined the Berkeley Abiquiú Collaborative Archaeology Project (BACA) annual field school as a Teaching Artist in Residence. BACA works collaboratively with an indigenous community in Abiquiú, New Mexico to provide them with archaeological documentation of their land. During my residency I made daily ethnographic field drawings that serve as non-empirical maps of the landscape and its history. Below are a selection of these drawings.
all watercolor, gouache, graphite and ink on 9x12" sketchbook paper.
I returned to Abiquiú in October 2017 to create a zine with the Abiquiú high school students that we worked with over the summer. We created collages responding to the depiction of Abiquiú in Georgia O'Keeffe's paintings. We collaged photographs of the students and other community members working in the land over prints of O'Keeffe paintings to challenge issues of (mis)representation of native land. We called this project Cannibalizing O'Keeffe. Below are a selection of student collages.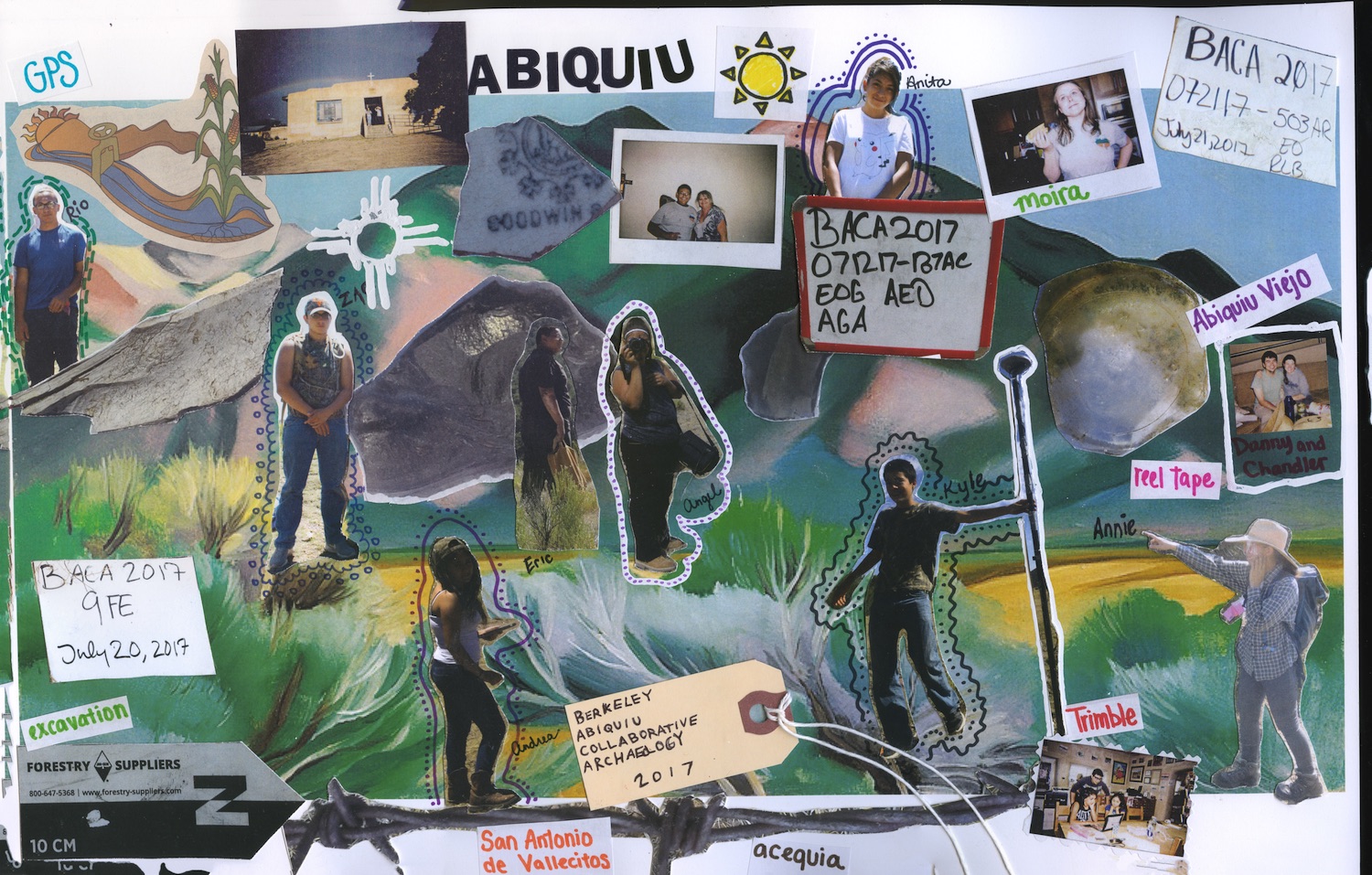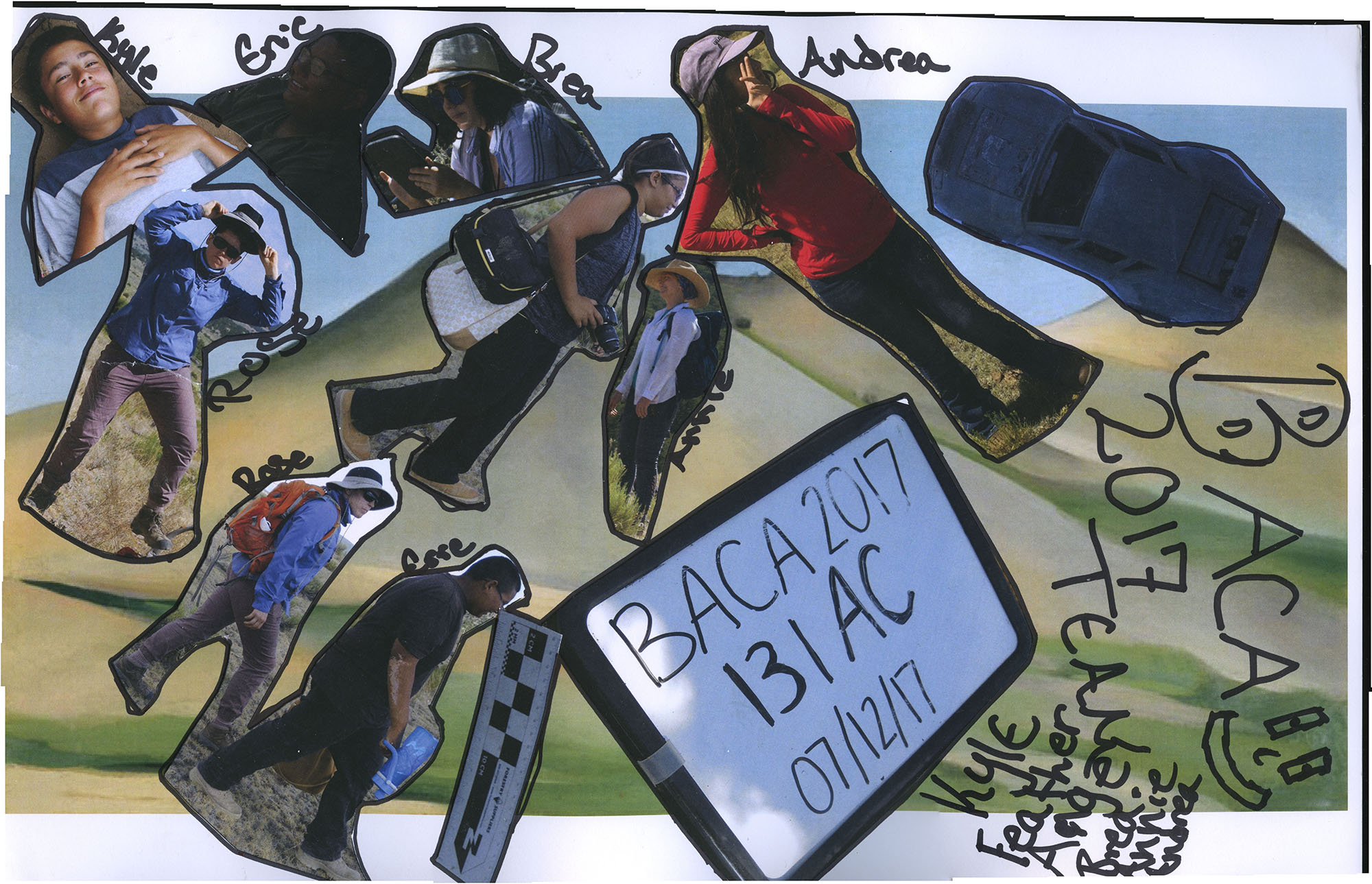 Collages by: Anita Manzanares, Angel Gallegos, Andrea Fernandez, Eric Ortega, Zac Manzanares.